WiSA have developed specific solutions for flood irrigators with proven success. Our solutions allow you to manage your entire irrigation system. Using real-time weather, soil and environmental data from your farm, our easy to operate software gives total control to your irrigation needs. Significant savings in time, water and energy have been delivered with increased production and yield. WiSA enhances the sustainability of your farm.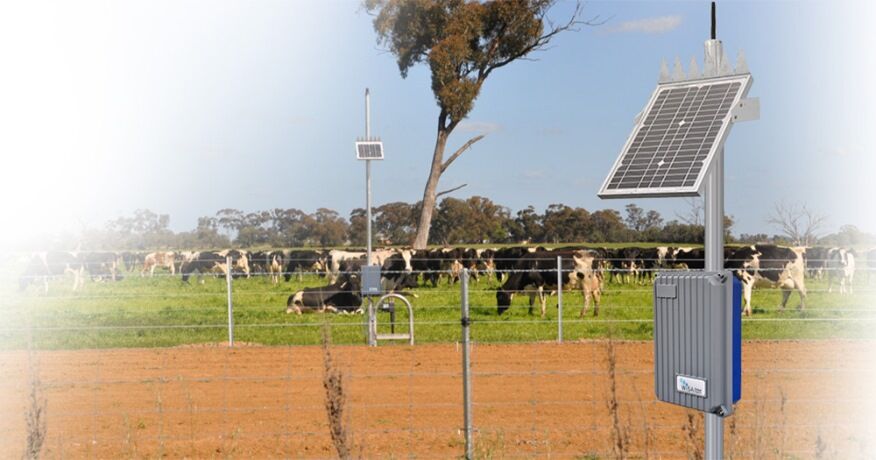 Precise Measurement
WiSA systems are the control centre for flood irrigation automation with precise data significantly increases time efficiencies for our customers. Automated irrigation scheduling allows the system to optimise soil moisture, and reduce time spent on irrigating by farmers.
Intelligent Monitoring
Monitoring of information specific to our customer's needs is made simple through our unique software and reliable hardware. Respond quickly with informed decisions to time critical issues. Know that you can rely on real time alerts if problems arise…
Optimised Irrigation
Irrigate and fertigate only when your crops need it creating maximum benefit to your crops and increasing production. Whilst Reducing your costs, saving water, your time, electricity and fertiliser.
Time Saving
Save time and fuel costs spent travelling around the farm checking equipment, manually opening and closing bays and operating pumps. Reduce costs of water usage and equipment maintenance through automation control and detection of issues.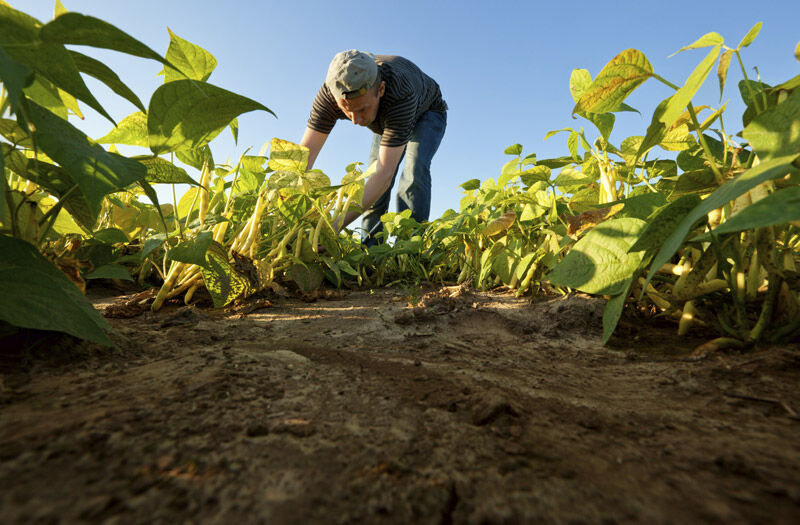 Advanced Soil Monitoring
The WiSA irrigation management system captures soil moisture monitoring, sensors and weather data to enable precise control of water and nutrient applications.
All plants (particularly grapes and fruits) produce better quality fruit if water and nutrient availability is managed to encourage root growth, or alternatively, vegetative and fruit growth.A WiSA system effectively improves plant health and horticultural practices by ensuring the right amount of water and nutrients are applied at the right time.
As there are only a certain number of productive days from flowering to full ripe, a WiSA system means precious time is not lost to water logging or unnecessary stress due to lack of water, thereby increasing the potential quality and quantity of the crop.
Pipe & Riser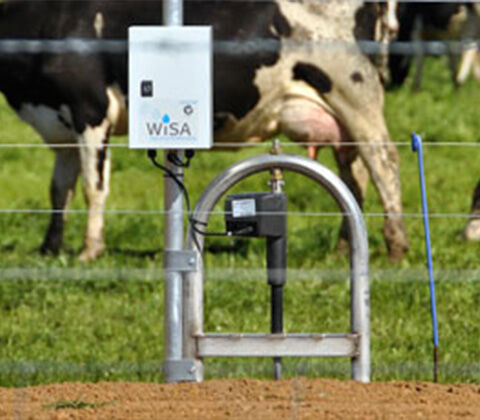 The WiSA pipe and riser actuator unit works seamlessly to open the designated pipe lid to flood the specific bay for either a specified time or until a moisture level is met.
The pipe and riser network, in most cases, can share pumping activities and costs with a reuse pump.
The system can be manually operated, semi-automated or fully automated with total control and monitoring.
Fast Flow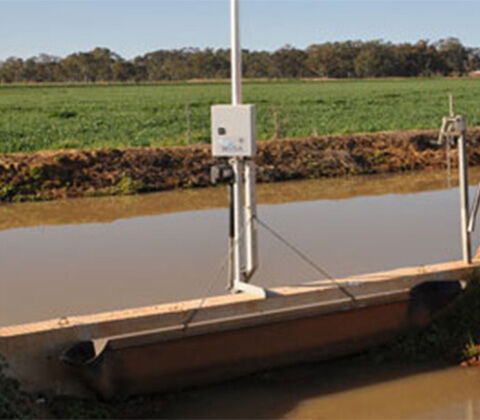 The WiSA fast flow acuation field unit operates irrigation stops. This ensures precise water flow and coverage to a specific area. The fast flow system schedules can be automated using any number of combinations including water volume, timer based or sensor stop.
Irrigate and fertigate only when your crops need it creating maximum benefit to your crops and increasing production. Whilst Reducing your costs, saving water, your time, electricity and fertiliser.
Pump Shed Module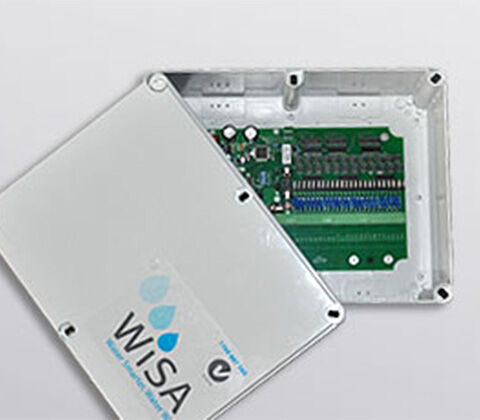 The Pump shed module has been designed around the workings of environmental, Pump control, Fertigation, Filter and valve operations.
It requires 24 volt AC power from 240 volt supply and delivers 24Volt output continuous supply for the valves and pumps etc.
It has many inputs for flow, pressure and other requirements of the pump shed and suits most sheds old or new.
Base Station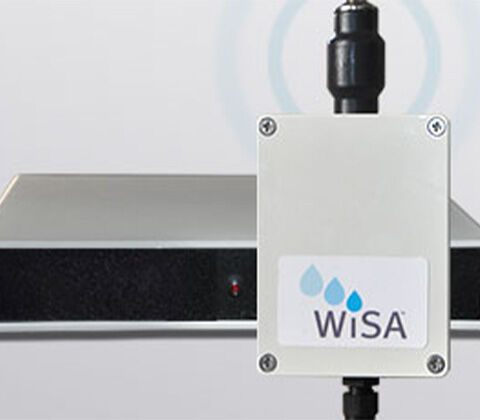 All WiSA telemetry equipment communicates back to a central computer via the base station. The PC interface communicates to the base station radio module using 5 core data cable. The radio module itself is located at the base of the antenna, this ensures that there is no coaxial cable and potential signal loss, the data cable is all that is required between the radio module and the computer interface.
DISTANCE NO PROBLEM
Depending on height of base antenna, the WiSA telemetry equipment can communicate reliably up to 10kms from the base station to units in the field, if clear line of sight can be obtained.