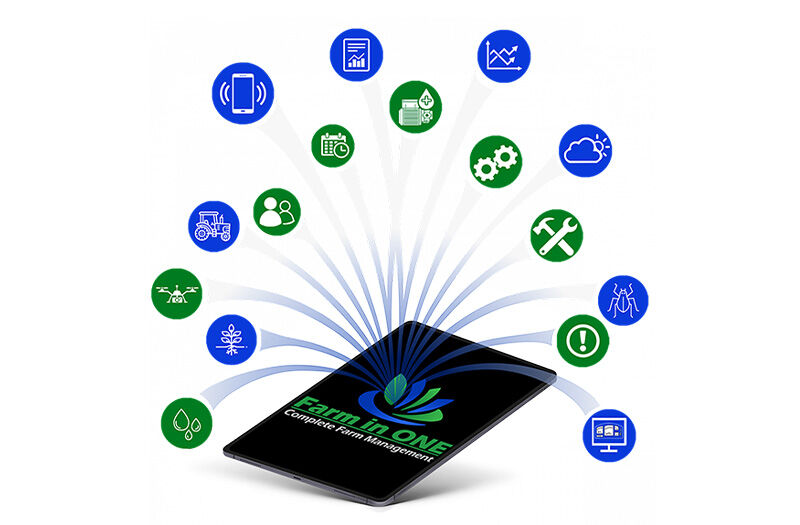 Farm in One App
Farm in One App is the product of 20 years of front-line development and design of agricultural technology.
It became apparent from our Australian and overseas customers that automated agriculture was more than measuring soil moisture levels and spray scheduled irrigation but also encompassed whole-farm management including spray records, staff management, mapping, spray diary, and OH&s forms in one easy application.
Our customers frequently complained about having to use multiple programs which then didn't integrate. Over the last three years, the team at HTM Complete has researched and developed our latest product for farm management called Farm in One.
The Farm in One program gathers data and knowledge and then implements problem solving and recommendations. Then this is recorded and actioned, complying with all current production standards and legislation.
Farm in One replaces all of these and can be used with existing equipment saving the farmers extra expense by changing all the equipment to meet the software they are currently using. Farm in One provides a solution that directly contributes to maximizing a primary producer's yields, and profitability, and minimizes the producers' labor input, environmental demands, and potential damage, by irrigation automating, farm managing, and staff management to record all farm tasks.
Farm In One seamlessly works hand in hand with the WiSA system, giving customers, what we believe, is the best cloud Based agricultural farm management multi tool there is in todays market.